Want Quick ROI of Your LED Business?
LAMP has your back with 18,200 square meters LED products in stock!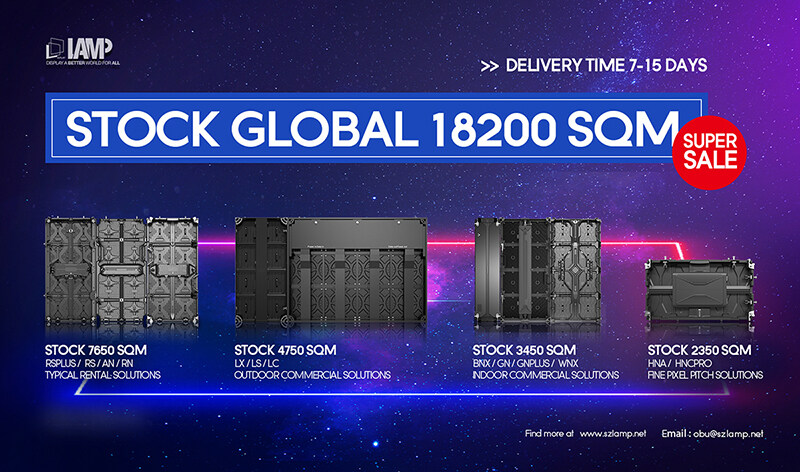 ⭐️⭐️⭐️
Fetch it fast
Orders will be delivered 7-15 days in USA & Europe warehouse and Shenzhen factory.
⭐️⭐️⭐️
Multiple stocks for various fields
Indoor Commercial Solutions / Outdoor Commerical Solutions / Typical Rental Solutions / Fine Pixel Pitch solutions.
⭐️⭐️⭐️
Reliable quality
3 years warranty + EMC compliance + ETL&FCC certified + free spare parts + local aftersales service
Whatever size display you need, LAMP is the answer. For more product details please pay attention to our latest official news or enlighten us your needs any time.