Buzzing, crowded, and marvelous wrapped up Integrated Systems Europe 2023 (ISE), held in Fira Barcelona, Spain, from Jan. 31st to Feb 3rd. LAMPRO booth 3C400 was elaborately decorated and lit up with a variety of our latest and cutting-edge products, attracting groups of visitors to stop by for a visit.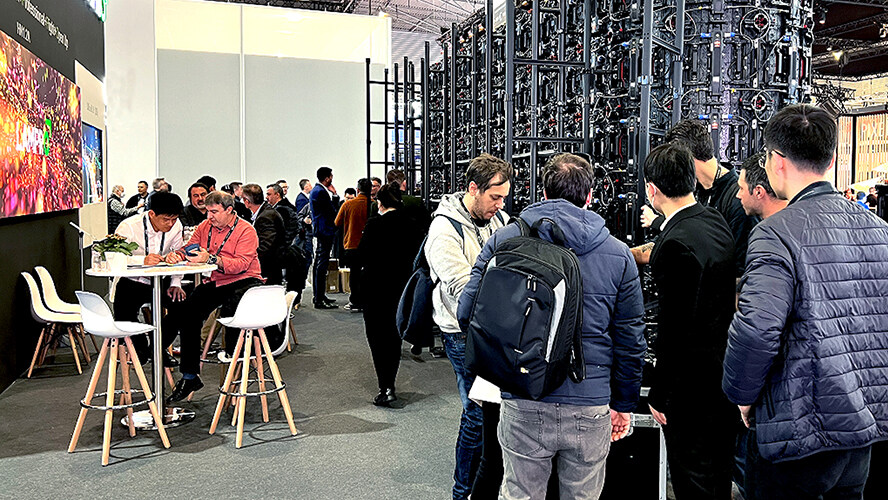 The most spectacular highlight definitely belongs to LAMPRO Brand Upgrade Launch on the first day of the exhibition. It is announced that LAMPRO was officially upgraded from LAMP and introduced for the first time in public. The speech on this brand upgrade reviewed the achievements that LAMP has reached, explained why the brand was upgraded, and showed the new orientation and vision of LAMPRO. Based on the strategic development, the Module Brand, ULAMP, merges into LAMPRO. With the module product line supplemented, there are more flexible choices of LED display products for customers and partners.
In 2023, LAMPRO will continue to jointly work on strategic development with Unilumin and be a more professional LED display solution provider contributing to customers' business success.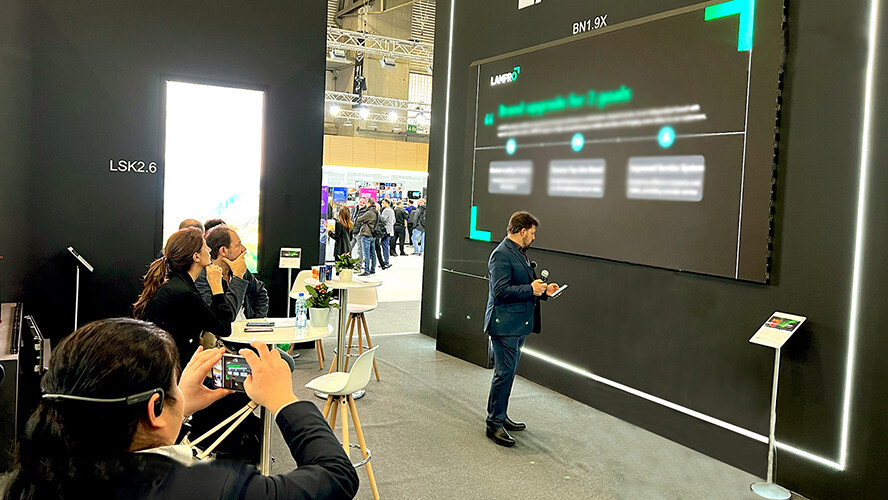 At the exhibition site, LMini's debut amazed visitors with its unprecedented visual effects. Powered by Mini LED technology and certified by TUV, LMini delivers greatly comfortable visual experience when users watch the screen for a long time to protect the eyes. Together with its ultra-thin (2.6mm) and super lightweight (4kg) design, LMini is an easy-to-install smart choice, well suiting multiple professional application scenarios.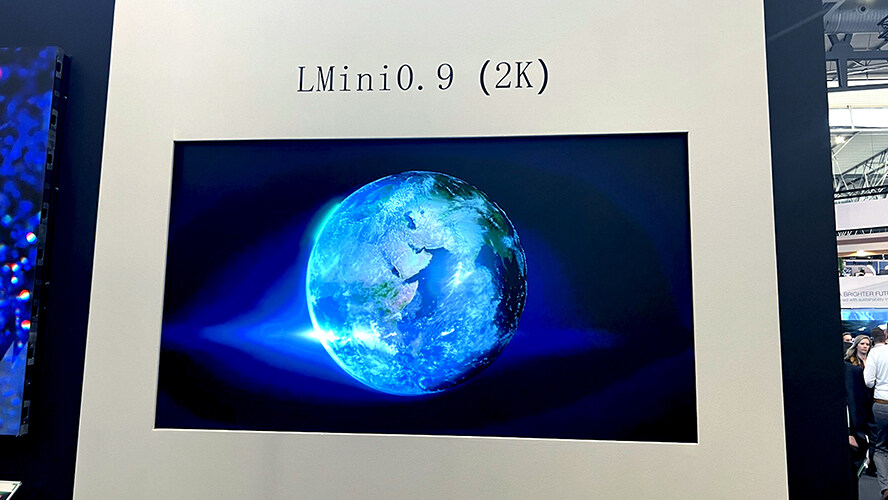 Another attention falls onto the creative display of RN2.6, which drew many visitors from the hallway. RN2.6 spliced with URF2.6 was showcased in ISE with concave and convex up to 40°, which is the largest in the industry. With its characteristics of flexible concave and convex orientations and 90° corner, cubes, and columns, RN series can build extremely eye-catching stages and create multiple immersive scenarios.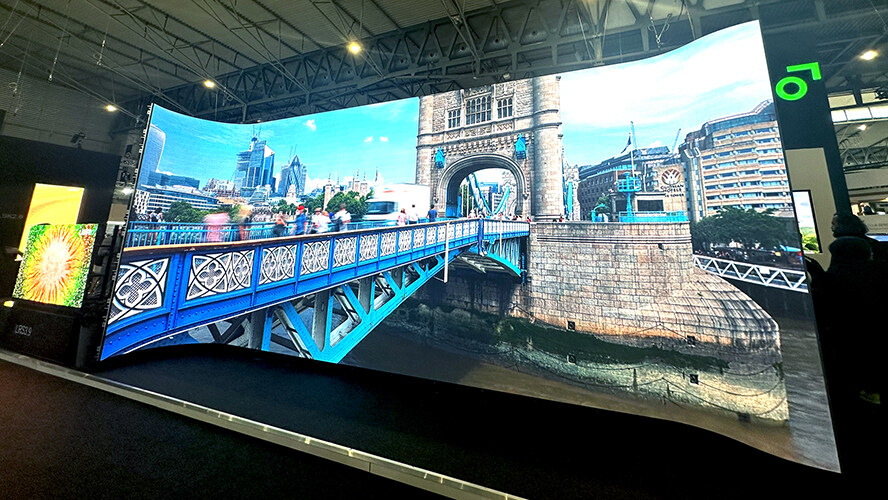 L3.9X and W3.9X beautified LAMPRO booth with naked-eye 3D creative content and the vivid images got visitors immersed into the scene delivering a visual highlight.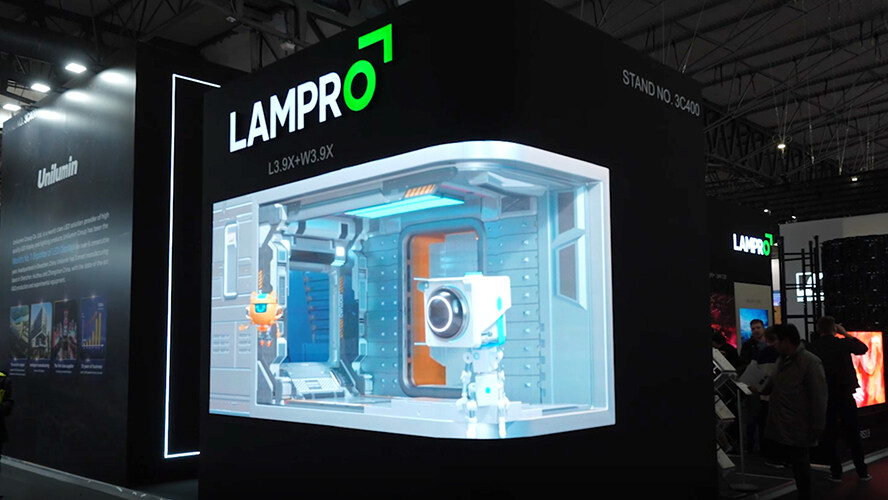 Not only creative displays were introduced but also brand-new products carried out their very first showcase, such as LSK, LRS, etc. Featuring a super lightweight and modular design for one-person installation and maintenance, LRS is a typical and effective rental solution for conference events, festivals, concerts, airports, sports, etc. In the new year, LAMPRO will ceaselessly develop more new high-tech products for customers and partners.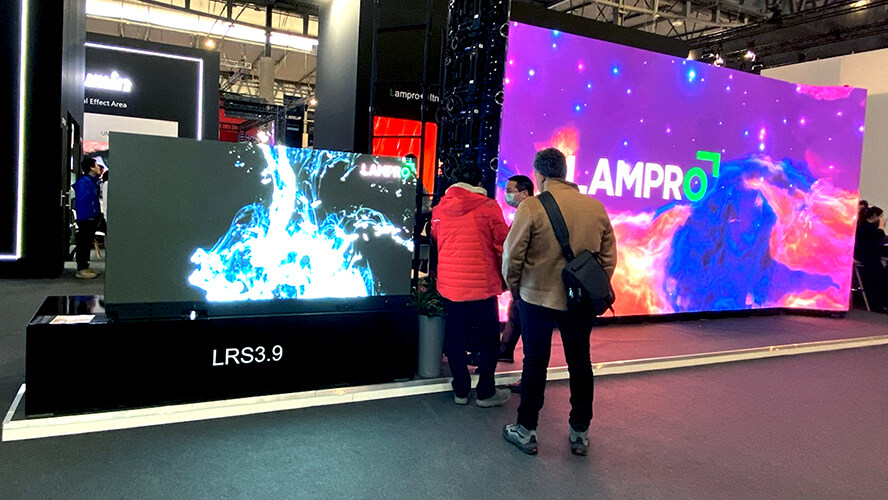 It's a busy and fulfilling show this year in ISE, with many old and new friends coming and communicating together. LAMPRO team sincerely expects to see you in ISE2024.