InfoComm 2023, held from June 14 to 16, came to a close in Orange County Convention Center, Orlando, Florida. This is the largest professional audiovisual trade show in North America. Also, this is LAMPRO's brand new debut in North America, which continued to attract visitors' attention and discussion on site. The fascinating green around the entire booth 1051 achieved a wonderful demonstration of the new visual, which, meanwhile, shows the new positioning of LAMPRO energy-saving products and the firm determination in green technology and environmental protection.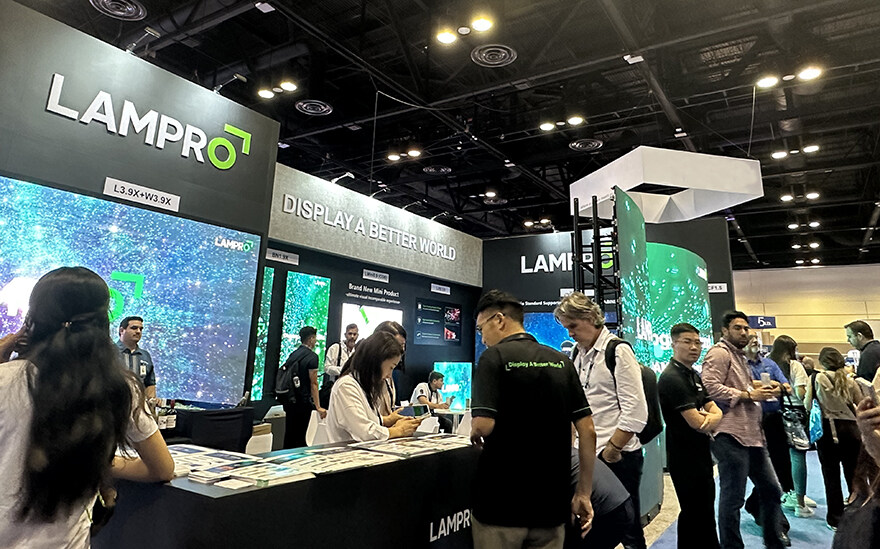 Big Highlights at LAMPRO Booth
I. COB Full Flip-Chip Star Product
At this exhibition, LAMPRO brought about its great masterpiece of the Mini LED technology – LMini Series. It adopted the COB packaging technology as well as the Full Flip-Chip, achieving not only ultra-sharp images and accurate details but also high efficiency and energy saving. This indicates the efforts with which LAMPRO works on green technology. At the site, LMini0.9 was showcased. Its high definition makes the content lifelike, showing the ultimate visual effects; Even if you stand in front of the screen for a long time, your eyes will not feel uncomfortable; so there is no burden for watching at a very close distance.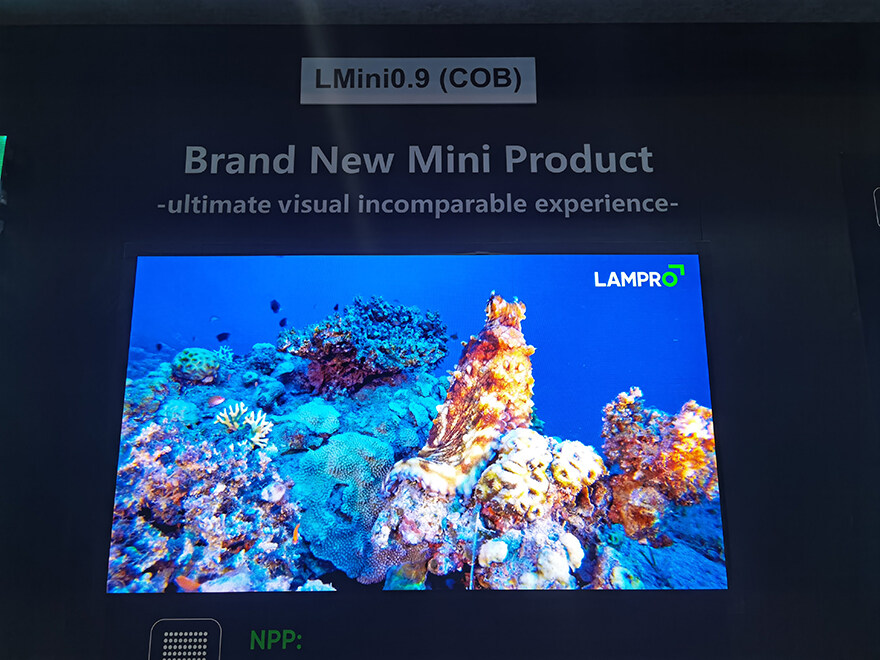 II. Diverse Showcase of Fine Pixel Pitch
The unparalleled visual effects were delivered by a variety of fine-pixel-pitch products on the scene, such as HNA series with 16:9 HD ratio standard supported, BNX series with hyperfine structure and multiple cabinet sizes, etc. Boasting slim and light designs, they will facilitate your professional conference rooms, studios, and so forth.


III. Creative Displays
Facing the corridors on two sides, LAMPRO creative displays constantly showed their uniqueness to everyone passing by. L3.9X spliced with W3.9X, and the exquisitely curved screen constructed with RN and RN-S, both of them decorated the booth with a sense of artistic beauty. Besides, they are available for custom-tailored shapes according to different demands.


IV. Happy Hour
Along with the hands-on experience of advanced products and technologies, a lively "Happy Hour" party was prepared with drinks, music, etc. It created a relaxing vibe for idea exchanges, contributing to a fruitful and enjoyable experience.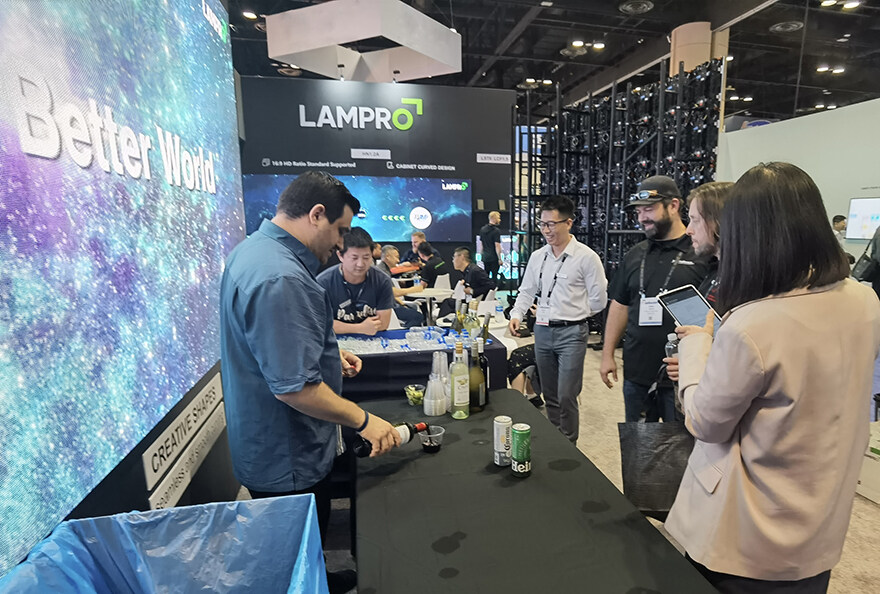 Three memorable days with friends at InfoComm 2023 will be well cherished, and LAMPRO team expects to meet and communicate with all of you next year.